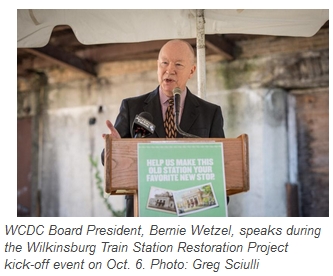 Visit WilkStation.org to contribute to this landmark community project today
We kicked off the Wilkinsburg Train Station Restoration Project earlier this month, and are excited to announce we are well on our way to reaching our $3 million goal! To date, we have raised $2.5 million through grants, corporate contributions, and early pledges.
We need your help to close the gap!
Pledge your support for the project today by making a secure, tax-deductible donation at WilkStation.org.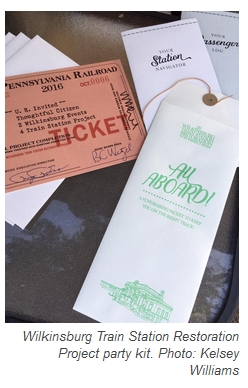 You can also call us at (412) 727-7855 or email marlee@wilkinsburgcdc.org to request a pledge form, sign up to volunteer, or commit to hosting a house party or other fundraising event.
House parties are simple ways for you to crowdfund a contribution to the Train Station Restoration Project by getting your friends, family members, and neighbors together for a good cause.
We have assembled house party kits to help you get started; contact us for more information.
#GetOnBoard and stay tuned to project updates by following the WCDC's Train Station Restoration Project Facebook page at fb.com/WilkinsburgTrainStation!