By Renee P. Aldrich
Change is on the horizon for the Homewood neighborhood. With an overall history of negativity in terms of the high level of crime, which includes drug activity and heightened gun violence, this community is bracing itself for an economic increase. A shift in the winds of available economic opportunities, ones which has not been seen before.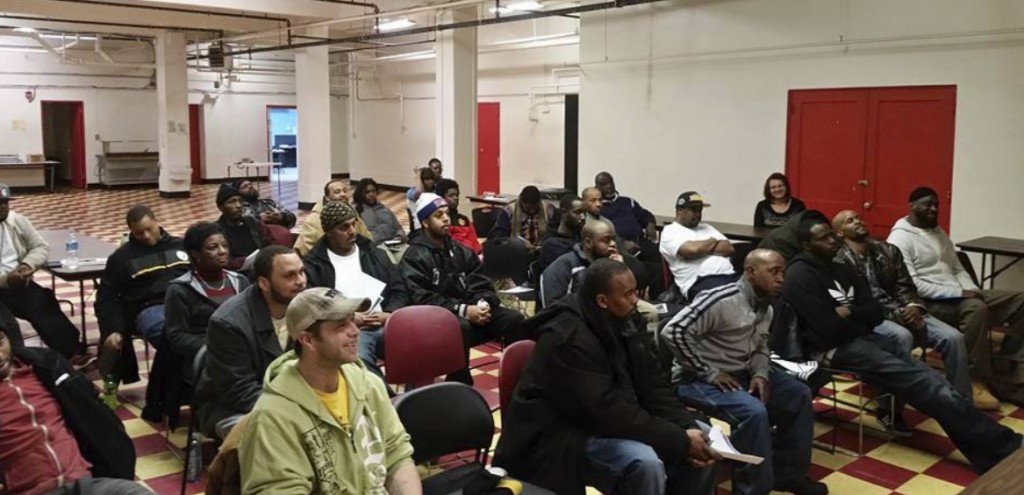 Since the first of the year there has been a succession of workshops held at the Community Empowerment Association (CEA) headquarters on Kelly Street in Homewood. These workshops have included PNC Bank Borrowing Basics, PNC Homeownership workshop, Sports and Exhibition Authority Purchasing and Procurement Process, Port Authority of Allegheny County/MWDBE  Procurement Services,  just to name a few. These workshops have been a part of a growing initiative to prepare Homewood residents for a time when they will be in negotiation for Community Benefits from the influx of developers who have their eyes set on that neighborhood.
The forums, coordinated by Rayshad Byrdsong, Executive Director of CEA and his staff, are part of the plan to create a community that is actively involved in its own future.  Success is said to be when opportunity and preparation converge, according to Byrdsong "our people are ready to take charge of their destiny, no longer are we willing nor are we seeking to be rescued by others, informed and educated yes, rescued no." He continues,  "The entities who facilitate the avenues/workshops  are the resources we are going to use so that when opportunities for entrepreneurship arises, we'll have our ducks in a row, and when the opportunity for home ownership hits the landscape, we'll be ready. Also when the opportunity for employment comes along, our men, women and youth will be ready."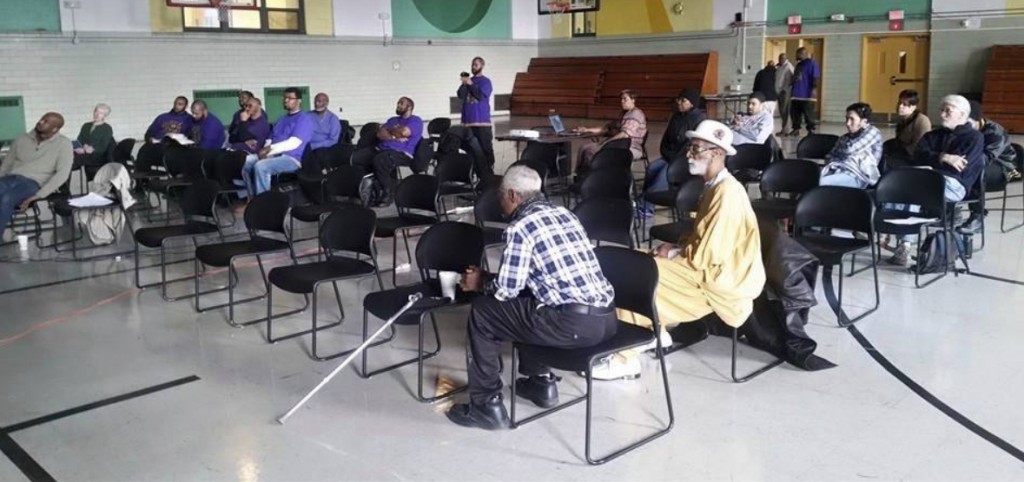 Another community organization at work to make sure Homewood is ready for these new opportunities is Operation Better Block. The 40-year old organization is also conducting planning programs which are in correlation with the ongoing educational forums hosted by CEA. It is the engagement of Cluster Planning. Cluster Planning is the grouping of blocks/streets where the residents meet and take a look at the green space, the land use and other issues that have to do with the esthetics of their designated areas.  They are not just inconsequential meetings, they are definite strategies and determinations about how they as residents see their community and what they want to see.  They not only meet, but they then reach out by 'door knocking' to all those who were unable to make some of the meetings.  The goal is to have as much input as possible, so no one can say that their voice was not heard.
Operation Better Block, headed by Jerome Jackson for the past four and half years, was originally founded to deal with blight, abandon houses and to lead neighborhood clean-up efforts. Their current mission of strategizing, mobilizing and organizing the community block by block, is manifested through the establishment of Clusters. Currently there are ten Clusters and the task of each is to come up with a plan which are then put together in an organized fashion and a "Cluster Plan" is created. At this time eight of the ten are completed and they are actually posted on Operation Better Block's website. Jackson says, "The Cluster Plan helps convey to developers what residents say they want to see in the way of green space, etc. The goal here is for our efforts to change the way development happens in our community. A real example of 'Community Empowerment."
The work of both organizations forms the basis for a 'brand new day' in Homewood.  With much work left to do, much work has been done. There has been a clear shift of paradigm among the gatekeepers, the residents, the leadership and even the politicians who represent this community. There seems to be a light at the end of the tunnel and it begins with the ongoing offerings to the community from the workshops that have been and are being hosted by CEA and with the Cluster planning project of Operation Better Block.
The groups are in alignment with each other as stated by Rayshad Byrdsong, "As a community we are grabbing onto and actualizing the catch words, self-sufficiency, self- determination and self-reliance that can be created through the educational forums. This is how we intend to galvanize the members of this community to prepare them to become business owners, homeowners and/or employees."
Jackson also shared, "The reason there is an effective connection between the works of the two organizations, is that we don't do what they do. And they don't do what we do. The Cluster projects brings this community together to work on building the beauty and vitality within their blocks; and the CEA forums are designed to bring the community together to work on each person's individual capacity to be as fully prepared for all that is about to happen. So when opportunity and preparedness converge we'll experience individual and collective success."
This article was first published in Soul Pitt Quarterly Print Magazine (SPR15)
Copyright Soul Pitt Media.  All Rights Reserved.