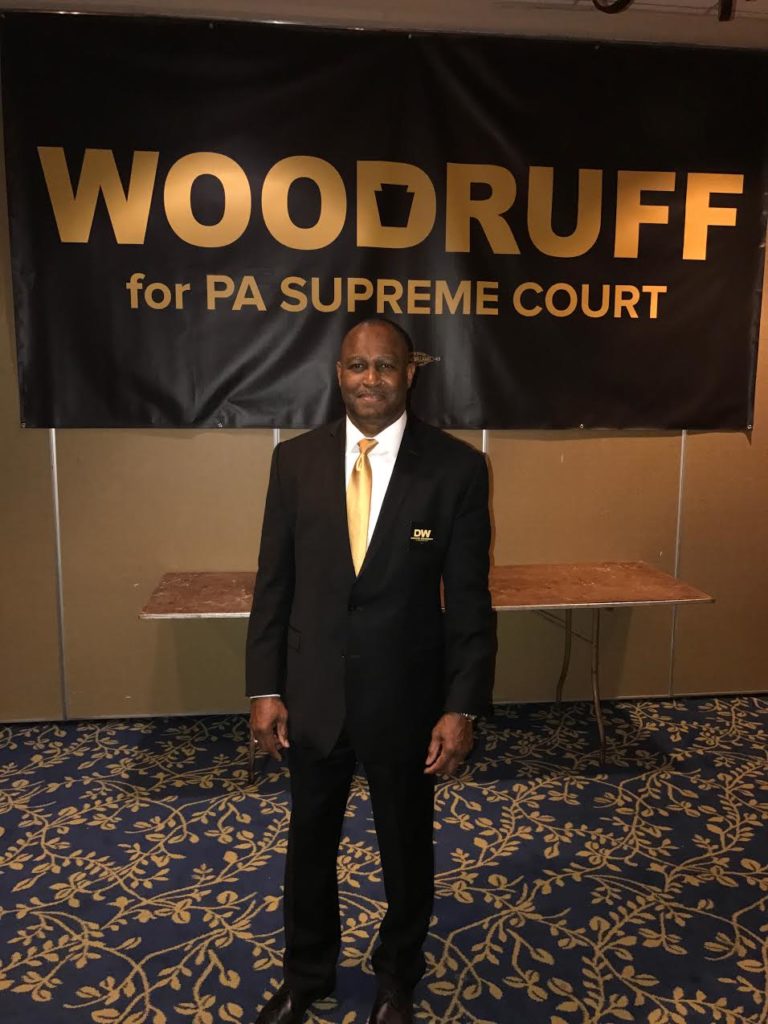 Judge Woodruff, making his acceptance speech as he received the endorsement for Pennsylvania Supreme Court from the state Democratic Committee. 2.11.2017 (Harrisburg, PA)
After choking up a bit, he spoke strongly and promised to represent the people of Pennsylvania well and make them proud. He received a standing ovation from approx. 300 delegates.  What a blessing!
Official announcement is this Wednesday February 15th at 10:30am in the courtyard of the courthouse.