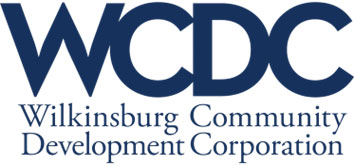 Working with the Borough of Wilkinsburg, Wilkinsburg School District, and Palo Alto Partners, the Wilkinsburg Community Development Corporation (WCDC) has developed an enhanced tax abatement strategy as part of a toolkit to spur private development in the distressed borough. The strategy has been adopted by both the Borough and School District, making it possible for private developers to begin utilizing the enhanced abatement immediately. 
"We have a lot of interest from small businesses who want to locate in Wilkinsburg," WCDC Executive Director, Tracey Evans, explained. "But right now, we do not have any move-in ready space to offer."
An enhanced tax abatement program is critical for Wilkinsburg because, at this time, the cost of renovating commercial properties in Wilkinsburg typically exceeds the after renovation market value. Additionally, Wilkinsburg faces the highest combined millage rate in all of Allegheny County at a combined millage rate of 51.36. Together, these issues place Wilkinsburg at a competitive disadvantage when trying to attract investment in vacant buildings, especially in the Central Business District, which experiences a vacancy rate of nearly 40%.
"An enhanced tax abatement makes it possible for our current businesses to consider making significant improvements to their buildings. Furthermore, developers can now invest in commercial properties that need major improvements without adding as much risk," Ms. Evans continued. "By adopting this initiative, the Wilkinsburg School District and Borough of Wilkinsburg clearly demonstrate their commitment to economic development and the need to bring our blighted buildings back to productive use."
Commercial and mixed-use properties are eligible to have the assessed value of the improvements abated from Wilkinsburg Borough and Wilkinsburg School District for a period of ten years. The abatement schedule is 100% of the value of the improvements for the first five years, and then on a declining scale for the remaining five years.
In 2009, the Borough and School District adopted a standard Local Economic Revitalization Tax Assistance (LERTA), but an enhanced tax abatement strategy is necessary to make Wilkinsburg more competitive and to ensure the feasibility of private development.
About the WCDC
The WCDC was formed in June 2008 with a mission to revitalize Wilkinsburg and surrounding areas through business and residential development, organizational and individual civic leadership, and cultural enrichment. The WCDC's main program areas include Business District Revitalization & Safety; Image & Identity; Clean, Green & Safe; and Education & Youth. More information is available at wilkinsburgcdc.org.