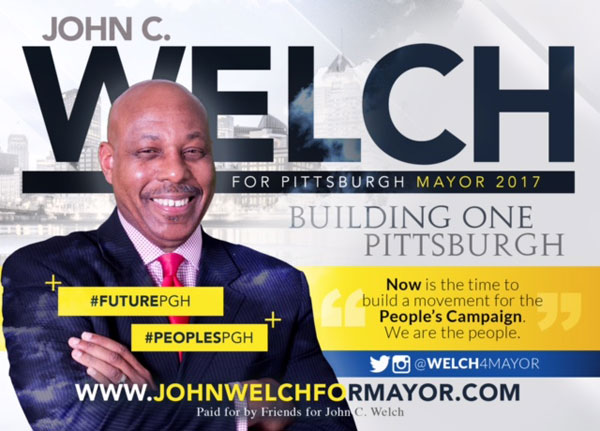 Rev. Dr. John C. Welch, a Pittsburgh native, attended Carnegie Mellon University where he received a BS degree in Chemical Engineering & Economics. Rev. Welch began a productive career in Information Systems, working for a number of corporations such as IBM, Grubb & Ellis, and Deloitte & Touche.
Rev. Welch received a Masters of Divinity degree from Pittsburgh Theological Seminary and a PhD from Duquesne University in Healthcare Ethics. Coupled with a 22-year corporate career, Rev. Welch has also been in ministry for 27 years. Presently Rev. Welch is Vice President for Student Services and Community Engagement, and Dean of Students of Pittsburgh Theological Seminary.
Rev. Welch has served on various boards and advisory committees including the City of Pittsburgh's Ethics Hearing Board and the Sports & Exhibition Authority. He is an adjunct professor of Business Ethics at the University of Pittsburgh Katz Graduate School of Business, and the University of Pittsburgh Consortium Ethics Program. Rev. Welch has been the Head Chaplain for the City of Pittsburgh Bureau of Police since 2008. He also is a member of the Ethics Committee at Forbes Hospital of the Allegheny Health Network.
Rev. Welch is married to Rev. B. DeNeice Welch, and they are blessed with four children and three grandchildren.
As Mayor, Rev. Welch wants to make Pittsburgh a Safe, Affordable and Responsible city, with the intention of improving diversity at every level. Pittsburgh is facing a public health crisis in the form of gun violence and lead contamination. Compared to Flint, nearly 3 times the number of children in Pittsburgh under the age of 7 are exposed to high levels of lead, which severely affects their development.
Deeply affordable housing has been a low priority in the city. Low income residents are being displaced in favor of market rate apartments and condominiums. With costly public transportation, it makes it even more difficult for those displaced outside the city to work in the city. Community development should be fair and green, halting gentrification and adding environmentally friendly accoutrements to reduce rain water runoff.
Vote John C. Welch for Mayor on May 16th!