by C. Denise Johnson

When I first heard about this enterprising ten year-old I thought, "How adorable!"  More often than not, tweens and teens want to do for themselves as soon as possible. Their quest for independence sometime involves earning their own money to do with as they like. Such as the case with fifth-grader who is building her brand, one batch at a time. And it doesn't hurt that she is absolutely adorable and cute as a button!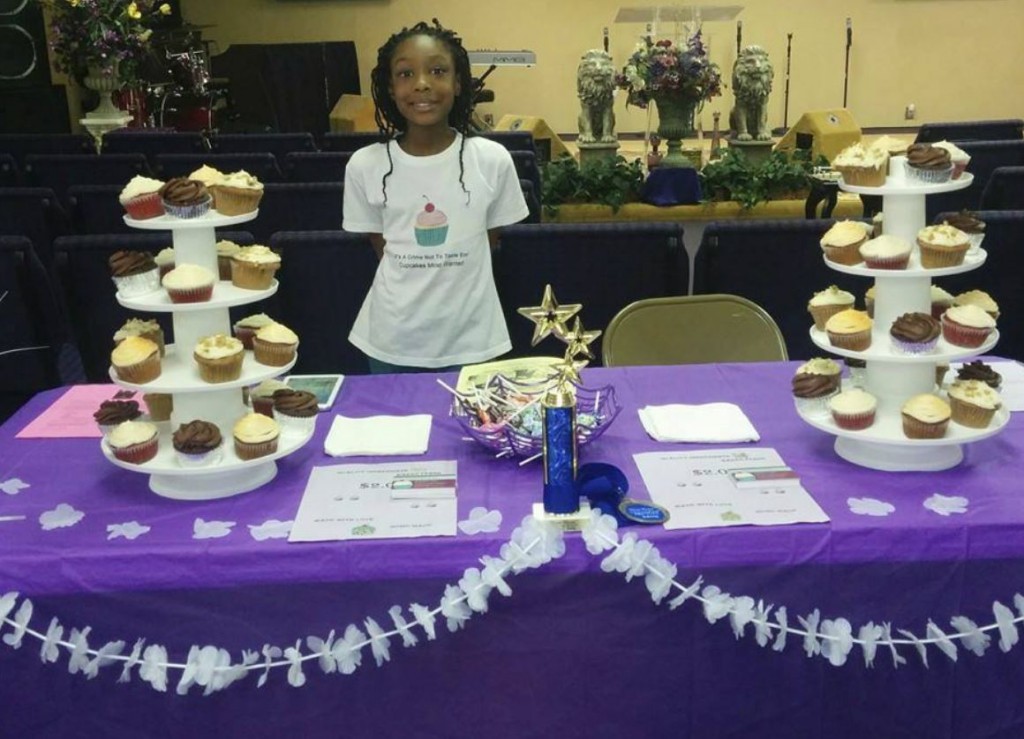 Ten-year old Leah Baker Fowler established Cupcakes Most Wanted in the fall of 2013 after discovering the joy of baking with her big sister Kayla. It was so much fun that she decided to make a business of it.  Leah says, "Because my last name is Baker and I thought it would be fun. My favorite part is trying to accomplish the goals and make the customer happy."  Leah continues a family tradition of home-based entrepreneurs. Her grandmother, Laverne Darnell, moonlights as a numerologist. Her mother and "momager" Tia Baker, is a reiki therapist and a founding member of the Ujaama Collective.
Leah wants to grow her business with "lot of orders and I want my own bakery." The profits from sales are invested back into the company to purchase ingredients and supplies. Leah's cupcakes already have won a following. Her flavors in Carrot, Red Velvet, Chocolate, Vanilla, Strawberry and her signature specialty, Sweet Potato. All cupcakes are homemade, made with quality ingredient including a special ingredient that makes the Cupcakes Most Wanted: LOVE.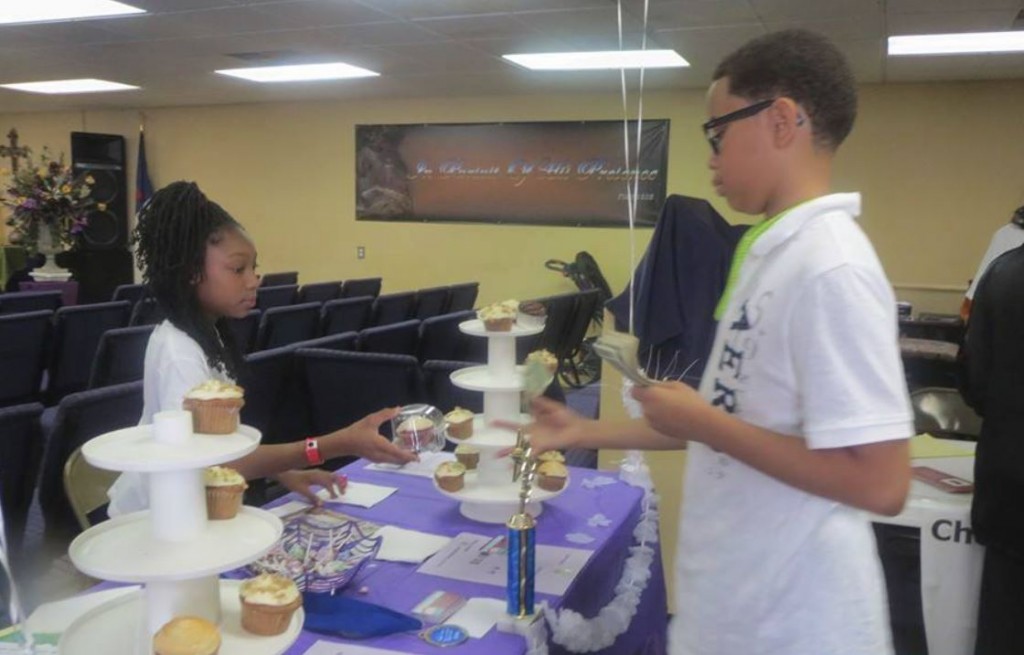 "I actually want to make decorations for holidays. Special orders to date include birthdays, bridal showers, meetings (for advance orders); customers include Gwen's Girls,  AIDS Coalition, and orders from as far away as Virginia and Korea! Orders may be made via email (leahbakerfowler@gmail.com) or calling 412-853-7217; specify flavors and the number (minimum order of a dozen cupcakes). Why Cupcakes Most Wanted? Because, says Leah, "It's a crime not to taste them!"
This article was first published in Soul Pitt Quarterly Print Magazine (F14)
Copyright Soul Pitt Media.  All Rights Reserved.