By Bonita Lee Penn
Jamee-Alaeylah Dany'le Garth-Flemister is a senior at Propel Andrew Street High School in Munhall. She is also involved in the Ward Home's Supervised Independent Living Program (S.I.L.).  The S.I.L. program is a 24-hour supervised community-based residential program which serves teens (16-21) in apartment style housing.  The residential program assists teens who are in transition from the social services system to adult life.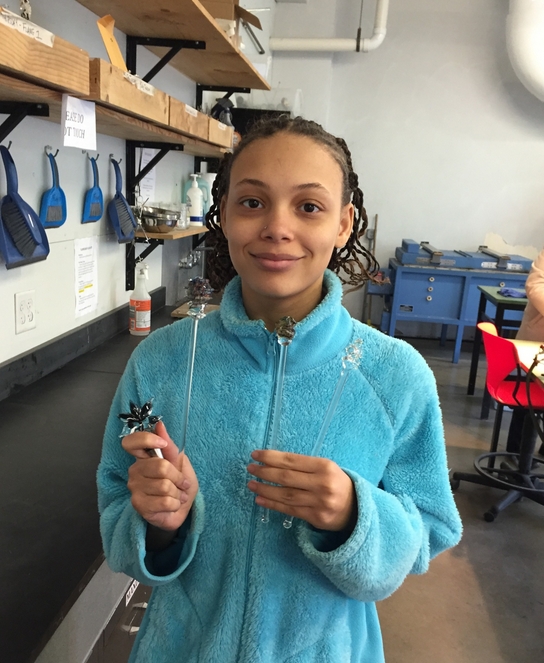 The Ward Home was established in 1905 as a safe haven for children. The S.I.L. program includes emphasis on the development of life skills, fiscal responsibility, home economic skills, workforce development, interpersonal skills, social and cultural awareness along with higher education initiatives.
About four years ago the Ward Home networked with local artists/centers to establish enrichment workshops. These workshops offer the opportunity for the teens to relax and explore their creative side. "This is our way to connect deeper with the teens to help them discover a passion, a hobby, some have even discovered a career path," Daryl Lucke, Ward Homes' Executive Director, commented.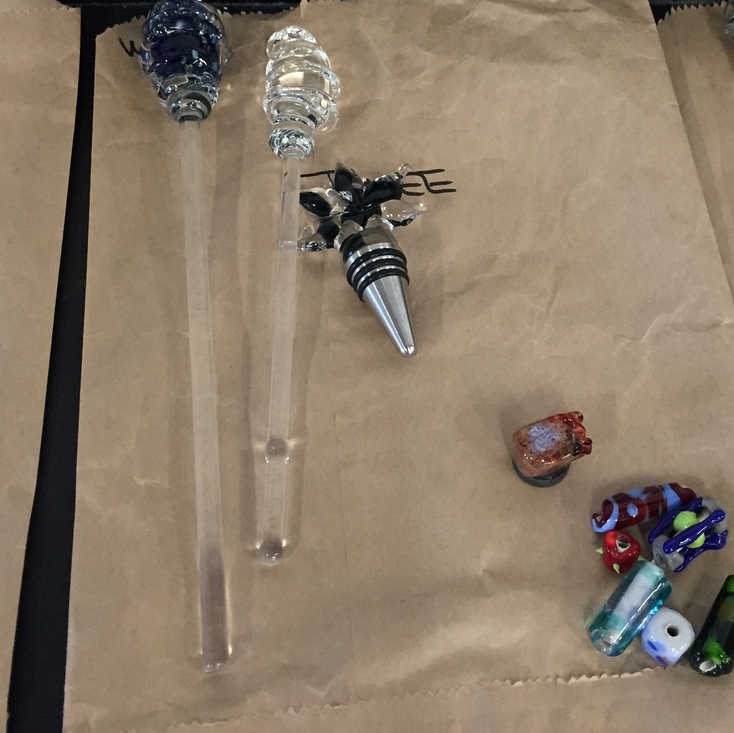 One workshop takes place at the Pittsburgh Glass Center on Penn Avenue (East Liberty).  Jamee states this is her favorite class. "I like art period.  Any class that was offered, I participated.  Whether it was photography or cooking.  I like to keep myself busy." Neatly laid out on brown paper she displays her finished glassworks:  a group of colorful beads; pendants; and uniquely sculptured stir sticks.  When asked what did she enjoy most about the class, her response was that she enjoyed being in control of what she wanted to design.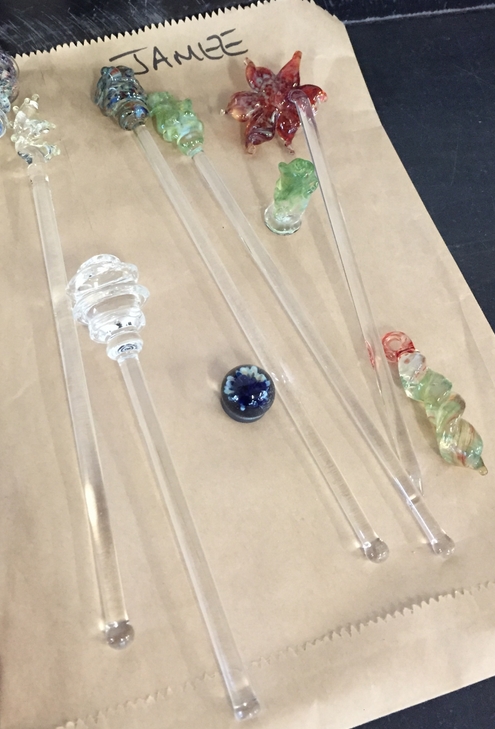 Jamee takes pride in her artistic glassworks, an interest that was inspired by the glass ornaments her grandmother would send from Hawaii.  She would examine each piece and wonder how they were made.  In the glass workshops she had the opportunity to plan and create her own pieces.  "You shape the glass the way you want.  Add your choice of colors.  This process teaches you how to plan in advance.  Working with heat, you need to know what you want to create before you start.  I love this project, it's pretty cool.  You use the torches and either hard or soft glass, each type requires a different heat level," she added.  She used soft glass for the beads which took approximately ten minutes to finish, but her favorite pieces the honey stir sticks took about 35 to 45 minutes to create.  Jamee shared that the best part of the workshop was the unconditional support received from the instructors. "They never told us something could not be done. They encouraged us to go forward and complete each task."
Enrichment classes help the teens find their passion and some have even found a career. Daryl commented that one student found his after he participated in a cooking workshop.  She added that the Ward Home wants all their teens to continue on to college.  But not all teens want to take the traditional route to a career.  Such as the young teen who discovered he wanted to become a butcher.  "We helped him find a related training program. The program required him to purchase his own butcher supplies.  These can be expensive.  He applied and received one of our scholarships, which gave him the resources to purchase his supplies.  Now he is a butcher at Giant Eagle, living in his own apartment and very happy with his life," she added.
The Ward Home offers scholarships to students who choose to further their education.  Our entire staff is involved in the betterment of our teens.  Daryl stated that many staff members contribute to the scholarship fund through payroll deduction.  We all believe that education is the true path to independence.
 Jamee's commitment to the advancement of her life and future shows through her hard work at school, her involvement in the Ward Home programs and her plans to attend college.  "I decided I am going to college in North Carolina.  My mother lives there and I use to live there.  I know I wanted a small school.  I did the research and found a school I like, Belmont Abbey College in Charlotte," she said.  When she graduates in June she will be on her way.  Her major will be in Criminal Justice, she has yet to choose a minor.  She has it all planned and is working on the completion of her scholarship essay.
On Saturday, March 21, 2015 the Ward Home held its Fourth Annual 'Picture This' fundraiser at the Pittsburgh Glass Center.  All the glassworks produced by the teens was on display for sale.  Daryl shared that for the teens to see their works on display in such a grand way, gives them an added sense of accomplishment.  It was hard for Jamee to choose which pieces she wanted to be sold and which to present to the important people in her life.  She said that her inspiration to create the stir sticks came from sharing tea with her school principal.  "We both like tea.  We always use the honey that we made from the school's beehives."  Over their daily tea they both agreed there was a need for stir sticks for the honey.  Instead of a store bought one, Jamee will present her principal with one of her own creations designed in the glass workshop.
Jamee looks forward to her bright future. She lives and stays empowered by this quote: "Never allow yourself to be defined by someone else's opinion of you."
To volunteer, donate or find out more information about the Ward Home, Inc., click on their website at wardhome.org.
This article was first published in Soul Pitt Quarterly Print Magazine (SPR15)
Copyright Soul Pitt Media.  All Rights Reserved.