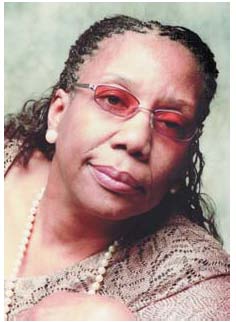 Soul Pitt sends condolences to Walt Fortson and family for their loss.  Elnora was such a beautiful person.  She always had a smile on her face and kept a poem in her heart.  We've enjoyed listening to her recite her poetry throughout the years and are blessed to have her be a part of our author's events.  She knew how to move the crowd with her words.  She will be missed dearly.  Love you Elnora!!!
Elnora Fortson took her place in Heaven on Tuesday, July 9, 2013 and her family celebrated her life on Earth with a memorial service on Saturday, July 13th.  Here is a poem written by Elnora.
TO WIN LIFE'S RACE
Slower is better, so pace each race.
Remember, haste oft brings waste.
Hasty decision=poor choice.
Each step has its own voice.
Battle's aren't won just by the strong,
Nor victories just to those who long.
Races aren't just for the swift,
But to all who cherish its gift.
…
We must mark time at the starting line
Finish/end in our own time.
Cherish this wisdom of God's grace.
Slower is better. You will win each race.
(C) 2013 Elnora Agnes Fortson  1/19/13