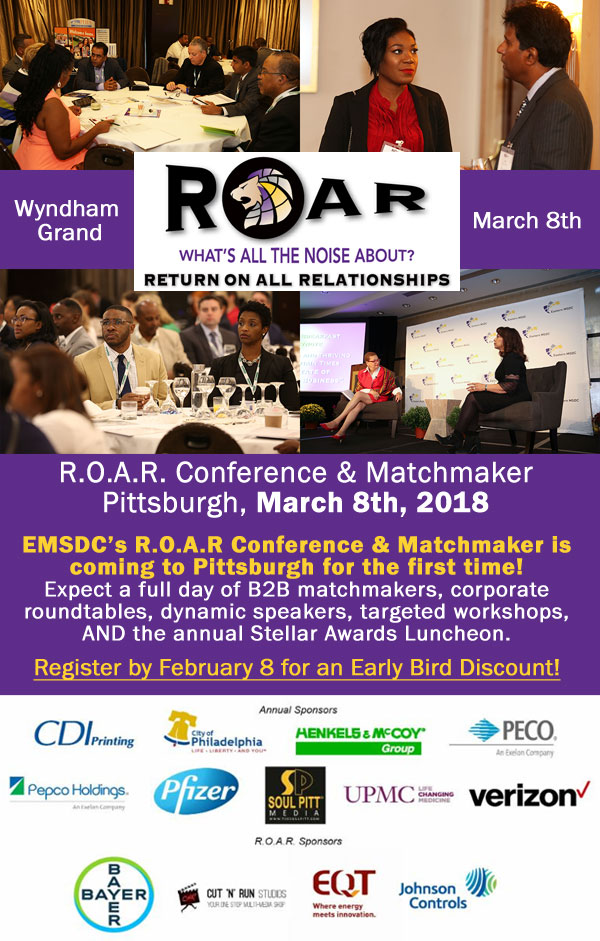 What Should You Expect?
Matchmaking
One-on-One targeted appointments designed to help buyers fill their supply chain with diverse suppliers. Both buyers and suppliers can request appointments.
Corporate Roundtables
Corporate representatives can meet with nine suppliers at one time to informally discuss current and upcoming opportunities, how to successfully enter the supply chain, and learn about the services the various suppliers provide.
Development and Training
This conference offers plenty of opportunities to gather new knowledge and insight. Delve into any of our concurrent independent workshops, including sales, cyber security, and more.
Stellar Awards Luncheon
During the luncheon we will honor the achievements of corporations, minority business enterprises (MBEs), and resource partners throughout Pennsylvania, Southern New Jersey, and Delaware.
Networking
The Conference is about networking and the Dessert Break and Happy Hour are just two of the many opportunities that will put you in position for starting new business relationships and strengthening existing ones.