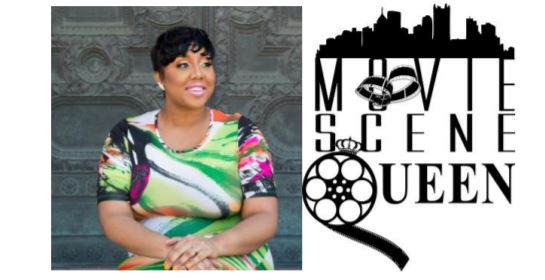 Movie Scene Queen, an interactive entertainment site for movies andmusic, will celebrate five years in business on January 25th. Over the past half-decade, MSQ has hosted 187 advanced movie screenings and distributed more than 46,000 FREE movie tickets. From "The Call" (MSQ's first movie screening) to "The Commuter" (MSQ's most recent movie screening), Movie Scene Queen prides itself in the diverse selection of film, movies and entertainment.
Also dripped in diversity, Movie Scene Queen subscribers can fill up half of Heinz Field. And that group is growing tremendously, with subscribers now in Atlanta, Philadelphia, Orlando, Tampa, and Miami. 
"Movie Scene Queen has allowed me to see some movies I would normally have to pay a lot for at the theater. She has provided me with date nights, mommy-daughter dates with my 12-year-old, and girls' night out," said Tiffany Buchanan, a subscriber since 2013. "I am so thankful for five great years and look forward to the years to come."
To commemorate the five-year anniversary, Movie Scene Queen will host weekly giveaways for the next five weeks leading up to the anticipated release of Marvel's Black Panther (2/16). Prizes include movie tickets (of course), a dinner and a movie package, and exclusive MSQ merchandise. The public is invited to Savoy Restaurant and Lounge on the evening of Thursday, January 25 for an intimate celebration.
MSQ founding owner Merecedes Howze, 29, is a wife, mother, advocate, and friend. Through Movie Scene Queen, the Pittsburgh native is film critic for the New Pittsburgh Courier and Soul Pitt Quarterly Magazine. In 2013, she was named New Pittsburgh Courier's Fab 40 Under 40, and she joined other prominent female business owners to be a part of WHIRL Magazine's 2016 Women In Business Class of 2016.
In addition to creating an open space and appreciation for movies, MSQ was built to promote community service, volunteerism and philanthropy in the Greater Pittsburgh area. Her most recent volunteering stint includes rescuing food for 412 Food Rescue, where she literally saves tons of food from being wasted.