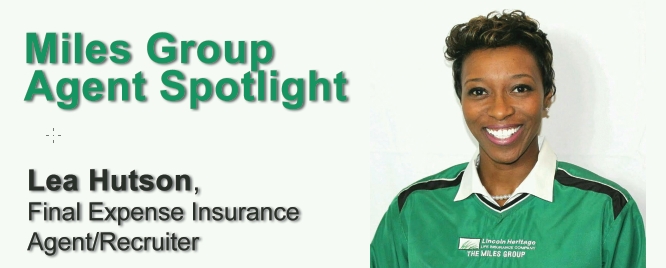 After working for nearly 2 decades as a public school teacher leader, an unbelievable opportunity knocked at my door. With gratitude, I will be celebrating my 3rd anniversary serving as a final expense life insurance agent with Lincoln Heritage and The Miles Group. My career pivot has been one of the most rewarding and life changing experiences!
In 2013, I was introduced to The Miles Group at the annual Christmas Celebration. The positive energy in the room was undeniable and intriguing. The essence of The Miles Group has remained constant- offering a platform which allows agents to grow not only financially, but most importantly, internally. I have developed my mindset, gained new friendships and helped many people along the way. Recently, I was nominated into the Manger in Training program, ranked as a top 10 producer within TMG, and expanded my licensure to Indiana, Virginia and Ohio. We believe that if you change your mind, you will change your life!
In the next 5 years, I will be a successful business owner who still teaches and learns. My lessons will focus on empowering new agents and educating families about the importance of life insurance. My learning will come from the wisdom that my clients share, my business partners and my personal growth throughout the journey. If you think about it, the world is a classroom with endless possibilities. Effort and determination are required, but the results are immeasurable.
If you're an energetic go-getter who loves people or at a crossroads and desire a more fulfilling life, open the door today by contacting me at lelehutson@gmail.com.