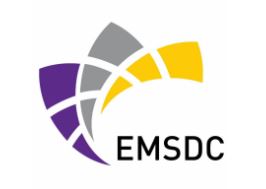 March 8, 2018
600 Commonwealth Place | Pittsburgh PA
Wyndham Grand
Expect a full day of B2B matchmakers, corporate roundtables, dynamic speakers, targeted workshops, AND the annual Stellar Awards Luncheon at the R.O.A.R. Conference & Matchmaker. The afternoon focuses on making connections through one-on-one matchmaking meetings and group corporate roundtable discussions.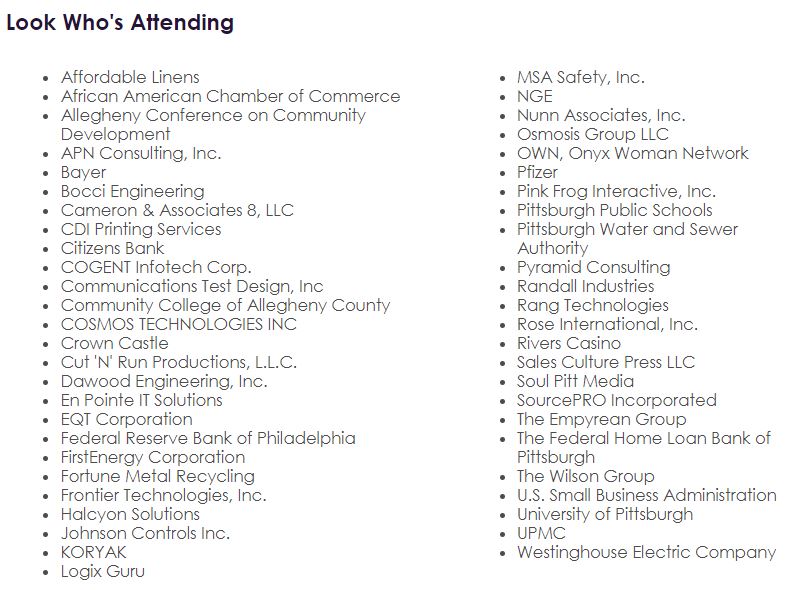 Corporate Roundtables
The 30 minute Corporate Roundtable forums give M/WBEs the opportunity to find out how to do business with Corporate America. This casual group setting allows corporate representatives to meet with up to 9 suppliers and share information about their respective companies, their supplier diversity initiatives, and how to do business with the company. The advantage for the M/WBEs is that it affords them the opportunity to meet face-to-face with corporate representatives to introduce their companies, make contacts, and get one-step closer to building corporate relationships. M/WBEs can also benefit from the peer-to-peer synergy of this group setting.
One-on-One Matchmakers
Matchmaking meetings are 15-minute, one-on-one discussions between corporations/buying entities and diverse suppliers that are ready to fill the needs of upcoming opportunities. Buyers will have the first opportunity to schedule appointments with suppliers before suppliers can start requesting appointments with buyers. You must purchase a full conference ticket to participate. We are using Eventdex matchmaking registration software. This software will allow buyers and sellers to schedule appointments using a convenient web portal. You will have a detailed list of your scheduled meetings in advance, making the day more efficient and productive for everyone.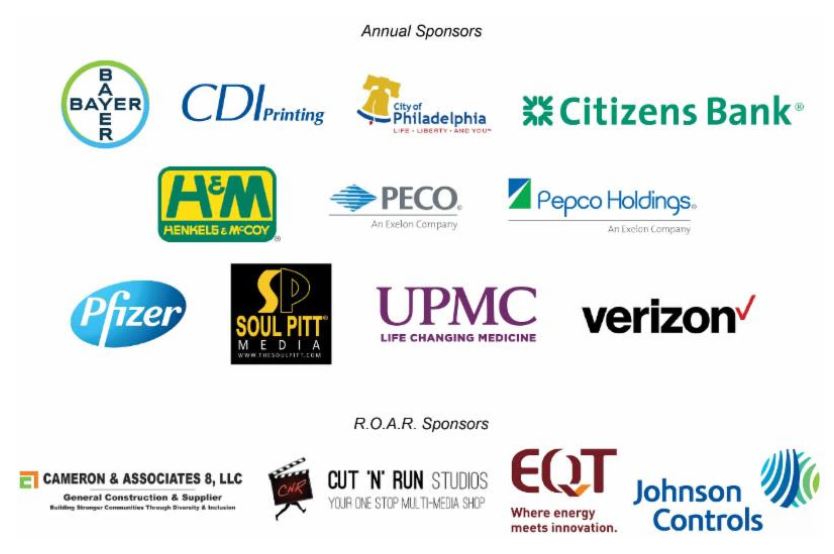 Dates to Remember
February 23
Deadline for suppliers to complete matchmaking profiles
February 26
Buyers begin requesting matchmaking appointments with suppliers
March 1
Suppliers begin requesting matchmaking appointments with buyers