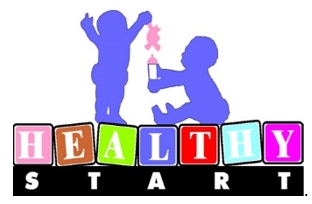 Healthy Start, Inc., a federally funded program, is hiring entry level Community Health Workers to identify and educate eligible participants for the Healthy Start program.  We serve any resident of Allegheny County who is pregnant and/or parenting a child under 2 years of age.
Our Mission:
The mission of Healthy Start, Inc. is to focus primarily on the reduction of infant mortality and low birth weight babies in Southwest Pennsylvania in such a way as to make valuable use of its resources, preserve program flexibility, and continue to offer seamless services with the intent to improve the quality of life for infants, toddlers, youths, siblings, parents and grandparents.
Position:  Community Health Worker I – Community Health Outreach
Location:  Point Breeze, Allegheny County
Essential Functions:
Identifying eligible participants through community events such as health fairs and community forums.
Conducts community presentations and other needed outreach activities as identified by Healthy Start staff, volunteers and Board members.
Works closely with the Home Visiting team to assess community and programmatic needs and lend support to those initiatives.
Conducts outreach through community events, community-based agencies and organizations.
Maintains inventory of health education materials necessary to support outreach efforts in the community.
Attends all agency wide meetings and trainings.
Contacting local agencies, institutions and community resources to coordinate and advocate for services
Works closely with the Community Action Network in assisting in identifying gaps in services and health needs in the community.
Assisting and/or presenting programs on health information and services to community groups
Works on special projects as directed by the Director of Programs, i.e. Life Skills, Focus Groups and Support Groups.
Qualifications:
High school Graduate (or GED) required.
Minimum one-year outreach experience working with community-based agencies.
Previous experience with group training and/or facilitating group meetings.
Experience in a non-profit setting preferred, but not required.
Interested applicants should send resume and cover letter to akimple@hsipgh.org
NO PHONE CALLS PLEASE
Save
Save