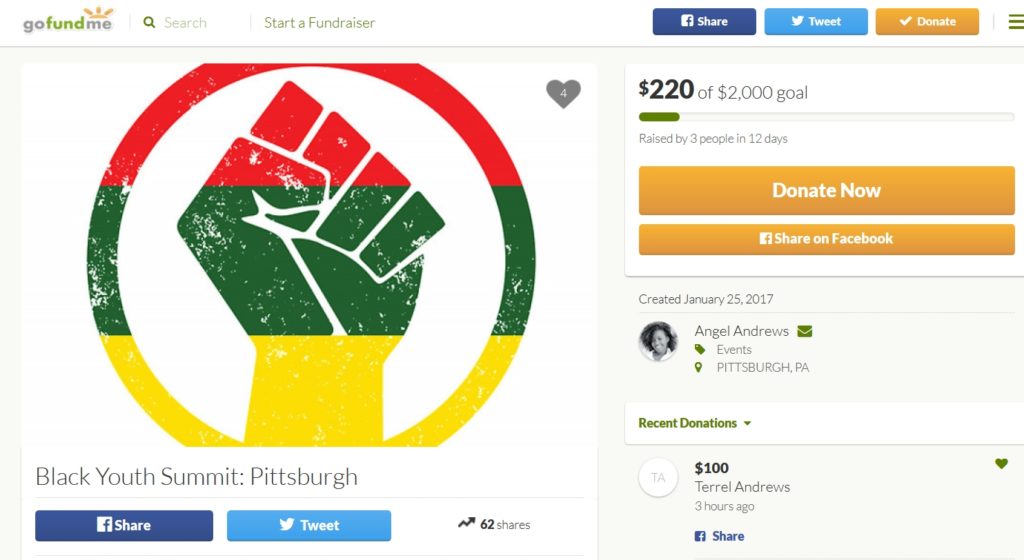 Hi, I'm Angel from Pittsburgh, PA. When I was a freshman, a beautiful and confident black woman who was a senior at my school threw a black youth summit. At the time, I had no idea what was in store. But it changed my life for sure. I learned about colorism, the history of the N word and many other topics that relate to the black community. I left that day feeling enlightened, knowledgeable and most importantly empowered.
Through the years I have been waiting for another one to happen. Sadly, it never did. However, there were very small events amongst the black students that attend independent schools in the Pittsburgh area. These were great but I felt that the black students in Pittsburgh were not together. The public school students stayed with their people and the independent school students stayed with theirs. This saddened me because I know the potential we all have together and the strength we would possess if we could all just come together.
Therefore, for my senior year, I decided to host my own black youth summit. The point of this summit is to bridge the gap between the black public school students and the black independent school students. Under one roof everyone can come together and build a huge network of support and empowerment. This can only happen with your help! The money will be going towards the food and supplies for the event. Please feel free to donate any amount, anything helps. Thank you.
Save