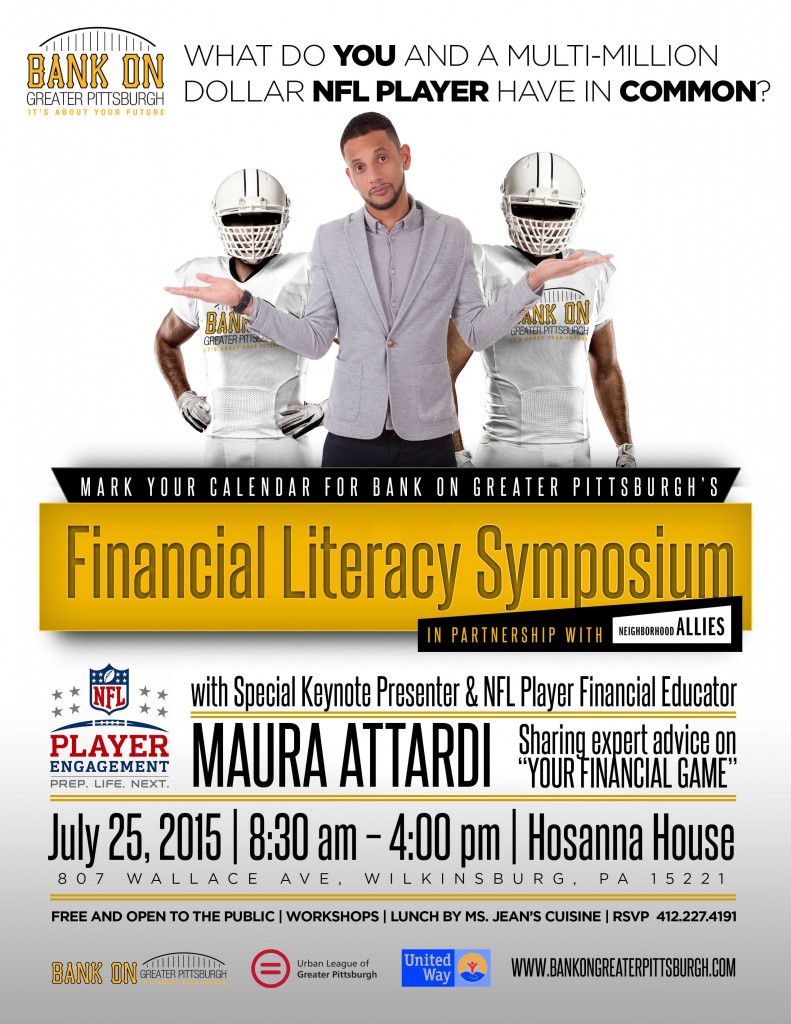 What do YOU and a multi-million dollar NFL PLAYER have in common?
Bank On and Neighborhood Allies present the Financial Literacy Symposium, with special keynote presenter and NFL Player Financial Educator Maura Attardi, sharing expert advice on "YOUR FINANCIAL GAME."
Free and open to the public. Lunch will be provided.
Call 412-227-4191 to RSVP.