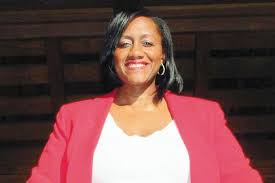 Fawn Walker-Montgomery is a second-time candidate for State Representative in the 35th District and lifelong resident. She has a B.A. in Political Science from Johnson C. Smith University (HBCU) and a Master's of Science in Criminal Justice Administration Point Park University.




Fawn is a second-term Councilwoman in McKeesport. Here she has made a name for herself as an advocate for the PEOPLE. Fawn fought for transparency; worked with various community groups and took on the status quo of "business as usual". At her first council meeting she advocated for a community wide response team to violent deaths. Fawn also organized a "Day of Peace" in the local housing projects. However, as an emerging leader she seen the value in reaching out of McKeesport to secure partnership. Thus, she partnered with other minority elected officials (in the Mon Valley) to combat community violence. They held various press conferences and met with senior level officials to discuss witness protection. In addition, after talking with residents through the valley she seen the need to create a group that allows EVERYONE to work together to combat violence. Take Action Mon Valley (TAMV) is a group designed to address violence through organizing and activism. TAMV has proposed policy solutions on violence and presented them to local and state officials.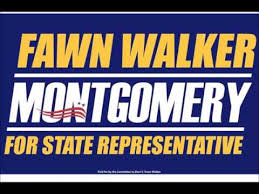 As the Chair of the McKeesport Business Authority Fawn implementing a process to rename the authority; create a purpose and expand service area. She brought in workshops with county officials on Minority, Women and Disadvantaged Business certification. Moreover, she partnered with University of Pittsburgh and Riverside Center for Innovation to bring a business training class to McKeesport. Under her leadership, the authority recognized businesses in McKeesport who were open for more than 70 years. Fawn has been married to a veteran and actor George Montgomery for 6 years and they have a daughter, Grace Walker.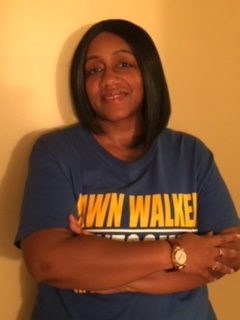 Save