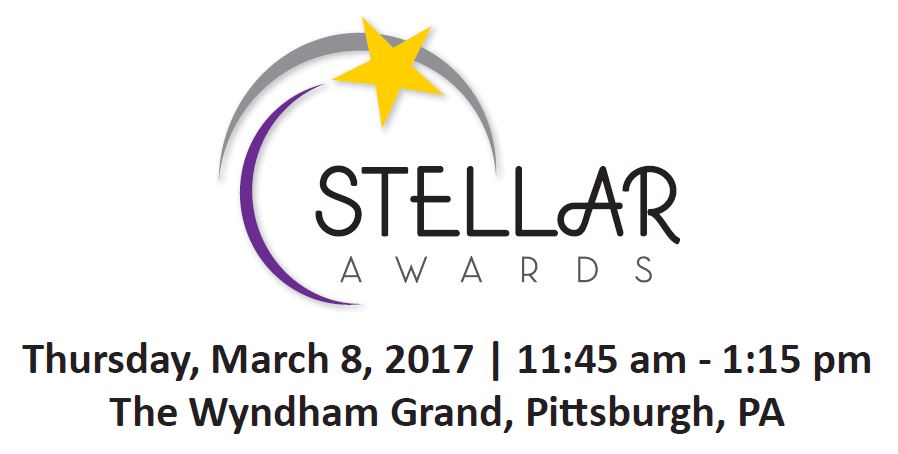 Nominate and Recognize!
Make sure your clients and suppliers are among the honorees.
The Eastern Minority Supplier Development Council (EMSDC) will be hosting the third annual "Stellar Awards" in conjunction with the ROAR Conference. During the conference we will honor the achievements of corporations, minority business enterprises (MBEs), and resource partners during the luncheon. The conference will take place on Thursday, March 8, from 7:30 am – 5:30 pm, at the Wyndham Grand in Pittsburgh, PA. The luncheon is from 11:45 am – 1:15 pm.
We are now seeking nominations in various categories. See the attached list and criteria.
Submitting a nomination is a great way to show your appreciation to a deserving company or individual and help them get exposure. We are also accepting self-nominations. Once we receive your nominations, a package will be sent to the nominees for additional information. Please submit your nominations as soon as possible to give your nominees enough time to collect the information that will be used by the Selection Committee to determine the winner. The deadline for nominations is January 5, 2018. We will only accept nominations from EMSDC Corporate Members, Certified MBEs, and Subscribers.
You may notice that the Corporation of the Year and Supplier of the Year categories are not listed. You will have an opportunity to compete for these titles in the fall of 2018 and be recognized at the "Choice Awards" in Philadelphia on December 7.
Thank you in advance for your participation, and I look forward to seeing you at the Conference.
Yours in Business Success,
Valarie J. Cofield
President/ CEO
Please return the completed form by January 5, 2018, to
Meg Markley | E: mmarkley@emsdc.org | F: (412) 391-3132
M: 611 William Penn Place, Suite 401, Pittsburgh, PA 15219-6923