by Marcia Liggett for SPQ Magazine
How did a young Black boy from a small, inner city neighborhood in Erie, PA, grow up to become an inspirational role model and asset to the Pittsburgh region? Take a peek into the life of Dennis Henderson. Armed with education and a tremendous desire to provide a brighter future for inner city youth, he dedicates his life to making a difference in the educational and social arenas.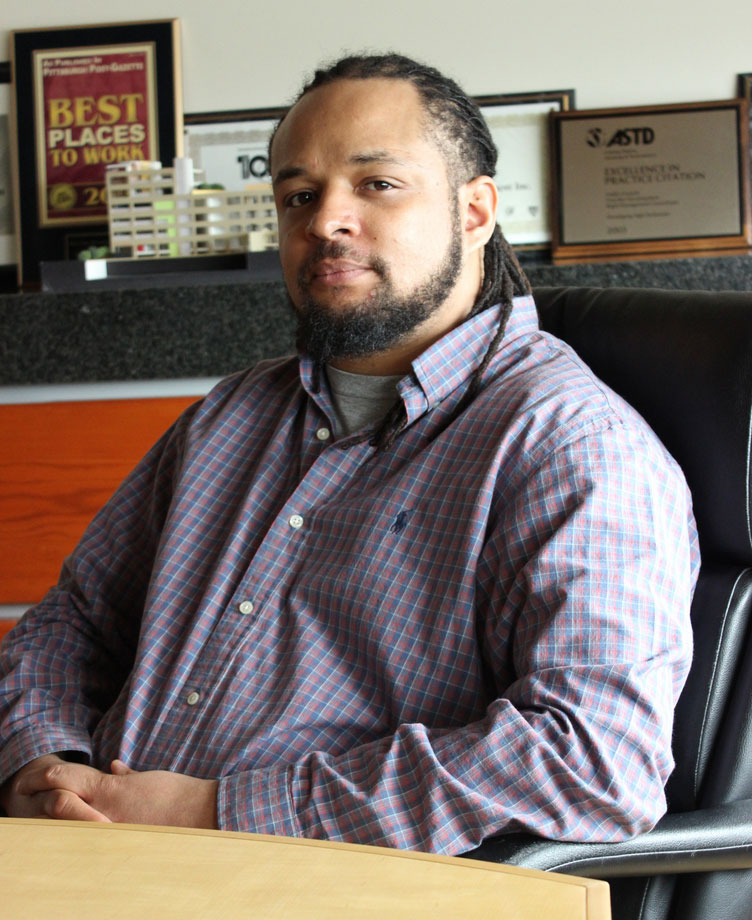 Photo Credit: Rob Liggett
Growing up, Dennis recalled only having two Black teachers from elementary to high school. Aside from his parents, he credits his family, friends and many great mentors throughout his various stages of life. While still in college, Dennis' entrepreneurial mindset led him to create Anom Nomis Entertainment which spawned War Room Studios, a record label that he moved from Erie to Pittsburgh in hopes to attract a larger audience. At the height of his productions garnering national interest from various record labels, Dennis chose put aside music to pursue a career in education.
Dennis expressed, "For the past 20 to 30 years, in the midst of mass incarceration, our culture has made money a priority over educating the next generation.  I love to work in a capacity to change that… I've been blessed to have the credentials and an opportunity to work with urban youth.  I can't turn my back on kids that are coming from the same place I came from." Recognizing the terrible national shortage of Black male educators, Dennis went back to attain his M.Ed. (Secondary Social Studies Education) at Edinboro University and is now pursuing his principalship. Realizing limited resources available to inner city youth, he collaborates with the greater community to create programs that provide students with opportunities. This veteran middle school teacher at Manchester Academic Charter School (MACS) shares exciting accomplishments/upcoming activities on his classroom website: mrhendersonclass.com.
In 2009 Dennis partnered and with (his mentor) Attorney Carl Cooper and the Pennsylvania Bar Association to start a mock trial program. The duo then collaborated with Entrepreneuring Youth to create the MACS I-OWN entrepreneur program. "The I-OWN program has created confidence within the students. Teaching entrepreneurship allows students to understand business from an executive perspective, as opposed to traditional training of only becoming an employee.  This empowers the next generation to increase their income, their professional network and contribute to community development and growth." David N. Colaizzi and Lou Camerlengo, Executives/Cofounders of Five Star Development Inc. donate office space for MACS I-OWN students weekly. David expressed, "Dennis is great to work with in this program. His dedication and drive to develop entrepreneurial spirit in the community is unmatched." I-OWN Student Nariah White said that, "Mr. Henderson helped by pushing me to succeed, building my confidence, and gave me resources that I will need in the future." Dennis shared that, "Other key partners of our entrepreneur program are Entrepreneuring Youth, State Farm Agents (Next Level Group), the B.O.L.D. program (Point Park University) and many other business, civic and community leaders throughout the region who volunteer their expertise and resources to make the MACS I-OWN program an enriching experience for our participants."
Aside from entrepreneurship programs, in January, Dennis' class took top prize for the "Most Sustainable Food Production System" at the regional Future City Competition. On May 8, mock trials will be held at the chamber of Judge Joseph Williams. Students will be litigating in roles as attorneys and witnesses, and go "head to head".  Currently various attorneys volunteer as mentors and coaches to prepare the students. Additional projects include collaborations with the Manchester Bidwell Drew Mathieson Center for Horticulture and Agriculture, plus a coding and robotics program for inner city youth made possible by a partnership between Carnegie Mellon Robotics Academy and the University of Pittsburgh. Dennis also serves on the Venture Outdoors (VO) Board of Directors where he helped to establish a 2-year cohort between VO, MACS, and other organization throughout the city, encouraging alternative, healthy entertainment like biking, hiking, kayaking, etc.
Wearing his social activism hat, Dennis became the victim of police brutality, as he was working to improve police and community relations. After being arrested in 2013, Dennis filed and won a suit against the Pittsburgh Police Department (PPD) for violating his constitutional rights. Part of the settlement included policy changes in the PPD. "We must find a way to close the gap and ease anxiety between the community and police." To heal the wounds, Dennis made the situation a teachable moment by organizing a successful team building event for his students and Zone 1 Police. He explained, "Officers teamed up with students to build positive relationships in an effort to change the current paradigm." The event received positive feedback from the community and the media.
Aside from juggling professional and social commitments, Dennis and wife of 14 years, Dr. Monica Henderson (physical therapist at Allegheny General Hospital) share two beautiful daughters, Denia (10), and Jacey (4). Crediting mentorship for a large part of his success, he explained, "Everyone needs mentors! I've been blessed with wonderful mentors." The numerous mentors he has been privileged to have over the years all encourage him to give back to others, which he is actively doing as a teacher, and throughout the community. The actions of Mr. Dennis Henderson are shaping our youth and changing our futures while he serves as a role model, mentor, social activist, and source of encouragement for the entire community.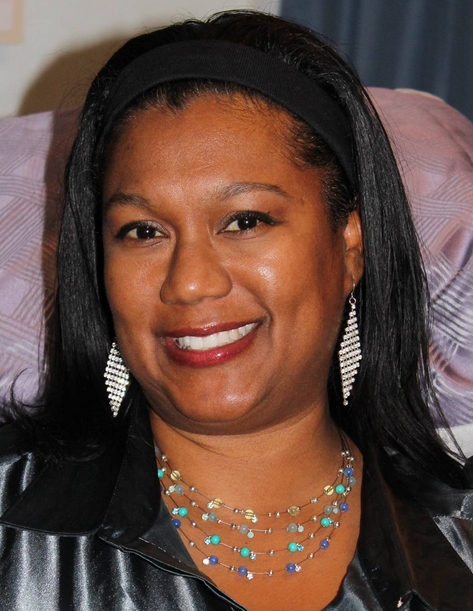 Marcia Liggett, CEO of Marcia Liggett Enterprises, is the proud "momager" of Amber (ambersballoons.com) and Rob (photographer FB: Rob Liggett). Specializing in event planning, social media and community relations, she can be reached at 724-728-5134, mhliggett@gmail.com, or www.mliggett.weebly.com.
This article was first published in Soul Pitt Quarterly Print Magazine (SPR15)
Copyright Soul Pitt Media.  All Rights Reserved.