by bonita penn
One prominent question that busy parents ask is: what and where are the available activities for my children?   In today's health conscious climate, parents are not only in search of fun activities, but ones that build healthy minds.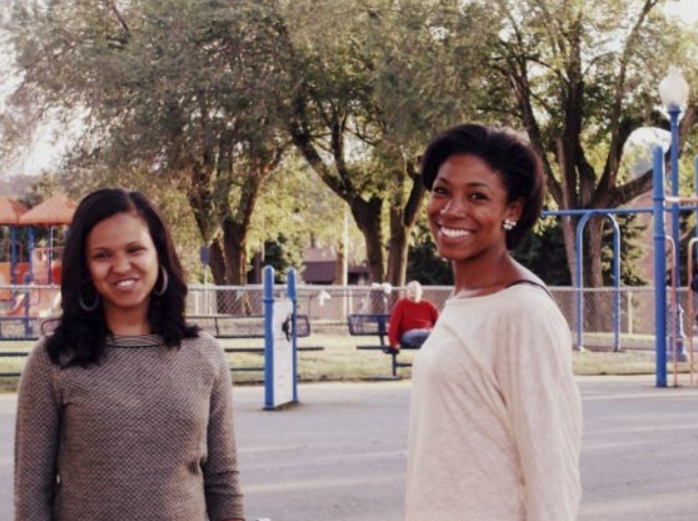 The answer comes pertains, specifically, to Mycaiah Camile, a New Kensington native. She founded her community project KidsKardio, Inc. in 2012 with a goal is to deliver positive action and entertainment to the youth in the New Kensington-Arnold area.
KidsKardio is a playful activity-based program conducted and supervised by Mycaiah. The activities take place in various parks around the New Kensington-Arnold area. Her brand 'Big Ideas for Little Lives' is her inspiration.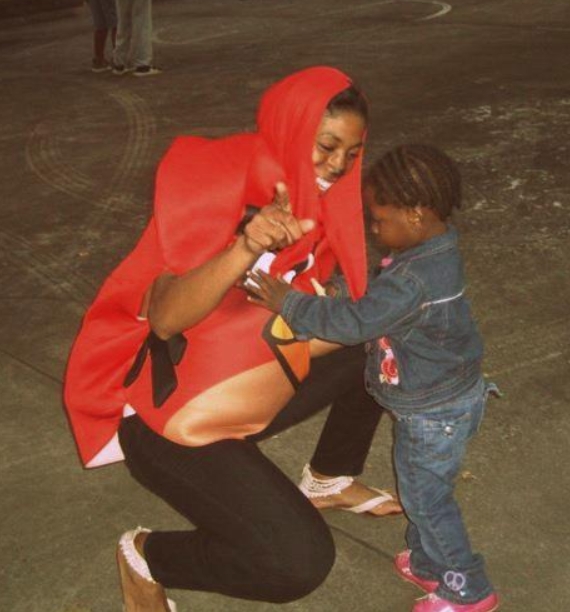 "I believe anything is possible through play," she shared.
She is currently planning her annual End of School Arts Competition, where the children show off their passion for the arts in categories ranging anywhere from: painting, singing, dancing, poetry and any other form of free expression. This year, the children can also look forward to a balloon scavenger hunt with prizes.
In addition to her belief in energetic play, she also creates innovative ways to assist children to develop critical thinking while they play. Her background in youth advocacy includes a position with the Schenley Heights Community Development After-School Program where she oversaw fitness and educational activities.
"During my senior year in college, I began to watch the daily news," she said. "What I saw happening with the youth in my community, inspired me to do something."
What she saw was youth with too much time on their hands and not enough healthy activities to keep them on a safe path. She recalled how it felt to grow up involved in activities that allowed her to believe in endless possibilities.
"This is what I want to give back to my community. I want the youth to experience that same feeling," she added.
Despite the fact that she has not received outside financial assistance, she continues each year to hold activities for the youth in the community. These activities include a bi-annual award ceremony, The Kids Award, which goes to one outstanding child in the neighborhood. The 2014 award went to New Kensington-Arnold School District 3rd grader, Trayvoni Lakso.
Sixty percent of her expenses are out-of-pocket, and the rest donated from family, friends and the community. Through her dedication to give back, she has serviced over 400 community members. Some of the activities sponsored by KidsKardio have been a Youth Sports Clinic, a Back-to-School Kickoff Carnival and Concert, a Family Trivia Night and the1600 Block Party.
Although she services the New Kensington-Arnold areas, she is looking forward to expanding to the Pittsburgh area.
One event was held at the 720 Music and Clothing store in Lawrenceville. High school students from Valley High School spent the day learning through a hands-on experience of producing their own television talk show.
The most recent project is CAYA! (Community Action is Youth Action) 365, a campaign that will start in May to promote her services. For 365 days she will actively play a game, both planned and spontaneous, with people in her community.
"This could be a simple as a card game or a kickball game. Whatever inspires me to get up and move," she said.
In addition to her CAYA! 365 campaign, she has scheduled several summer activities in Pittsburgh, New Kensington and in Los Angeles. Also, she wants to spread the word about her services in a forthcoming website and magazine CAYA!—filled with information that focuses on uniquely designed games along with activities for both children and adults.
The magazine will include columns by those involved with child advocacy, sharing thoughts on how to lead a healthy life for the entire family.
"This will be another resource for the Black community, hopefully someone will like my voice and bring me aboard as a guest writer. It will be nice to see people take an interest in the magazine, so they can learn more about KidsKardio," Mycaiah added.
What inspires her to continue with her mission?
"I have children coming up to me asking when the next event will happen," she said. "I have parents and people in my community approach me and tell me that I am doing a good job; they are glad someone is doing something positive in the community."
She believes that play activities allow children to be children; to play and get along with other children; there is no pressure on them to be anything other than children.
"My mission as a play leader is to let kids know anything is possible, and it is possible through play," she said.
If you would like to schedule a play date, request a full day of activities or find out more about KidsKardio or CAYA! 365 contact Mycaiah Camile at 724-472-2651 or mycaiahcamile@gmail.com.
This article was first published in Soul Pitt Quarterly Print Magazine (SPR15)
Copyright Soul Pitt Media.  All Rights Reserved.