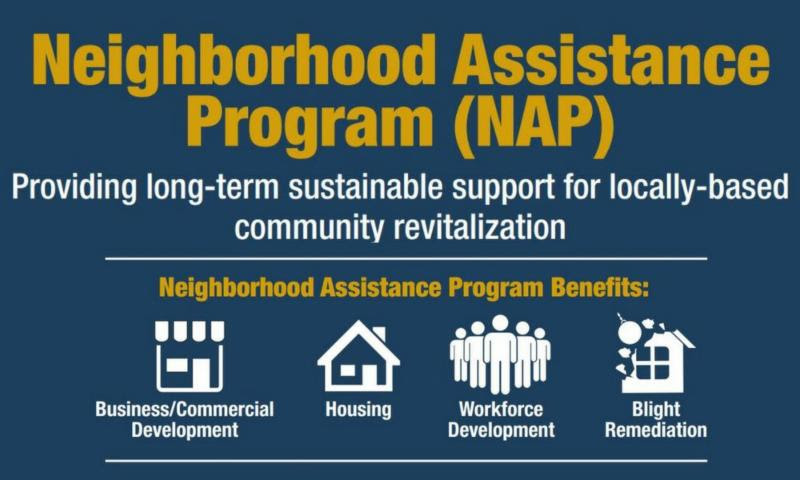 Over the past few years, we've asked you to call your elected officials in support of funding increases to the Pennsylvania Neighborhood Assistance Program (NAP). Thanks to your advocacy, there is increasing, bipartisan support to expand the program to help communities like Wilkinsburg continue to grow and thrive!
NAP funding leverages additional resources for Wilkinsburg while building our community's technical capacity and infrastructure. Recent data show that $500,000 in NAP support generates $900,000 in economic activity and $32,000 in new state tax revenue that would otherwise go unrealized. Without this important source of funding and partnerships, we would not be able to continue our work to rebuild Wilkinsburg's economy and improve our community's quality of life.
Senators and representatives have issued co-sponsor memos to double NAP to $36 million (since 1967, the NAP budget has been stuck at $18 million statewide). This would unlock even more vital resources for housing, food security, and community organizations across the state to build partnerships with for-profit tax credit investors.
Will you help us get more co-sponsors and send a clear message to Harrisburg?
Please take a few moments to contact your legislators and ask them to support the expansion and modernization of the NAP. Here's a
sample letter
that can be personalized for your specific elected officials. 
We appreciate our community advocates like you – thank you for your continued support!