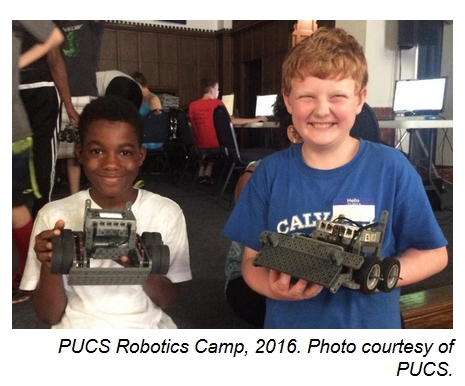 Each spring, we host our Youth & Education Initiative Mini-Grant Program, awarding funds to local organizations that support the academic and/or civic endeavors of Wilkinsburg youth.
As in past years, we have $3,000 available, which may be awarded in its entirety or in smaller amounts, depending on the number and quality of applications received.
Last year's award winners included Rebuilding Together Pittsburgh for a community project in the 1300 block of Franklin, where the tragic shooting took place in March 2016; Pittsburgh Urban Christian School for Robotics Camp scholarships for Wilkinsburg students; and Union of African Communities in Southwestern PA for a youth aquaponics program.
Applications for the 2017 program are being accepted NOW through May 5, 2017. All grant-funded projects must be completed by August 31, 2017. 
Interested applicants can download an application or pick one up at our office (1001 Wood St.) weekdays between 9 a.m. and 5 p.m.
Questions? Email marlee@wilkinsburgcdc.org or call (412) 727-7855.  Learn More