Posted by Healthy You!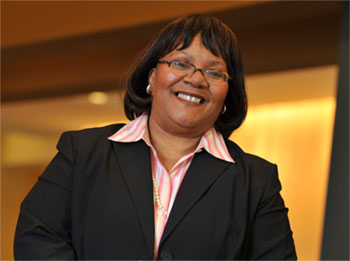 A few tips from Rhonda Moore Johnson, M.D., M.P.H., Highmark Inc. 
Let's face it—winters in Pittsburgh are long, cold and the sun may not shine for days on end!  Does the thought of a long winter give you "cabin fever," a "blah" feeling or even make you a little sad?  You can take some simple steps to welcome winter and its unpredictable environment. 
Stay busy  
Plan ahead!  Think of activities that you need to do but couldn't get to over the spring or summer.  For example, do you have any household projects to do? Think about those things that need a little sprucing up. What about those photos you wanted to upload or put into a photo album? How about re-arranging those closets? 
 Re-establish relationships and make time to reconnect with friends and family 
Pick up that phone and call someone. Write a letter or send a fun card to an out-of-town friend or relative. You will enjoy catching up and you may have a new place to visit in the summer. 
Avoid the winter weight gain  
We all want that comfort food, especially when it's cold outside, but try to cut back on your fat intake. Avoid fatty cuts of meat and limit deep fried foods.
Try smaller portion sizes and practice leaving a few bites on your plate.
Fill half your plate with fruits and vegetables.
Drink plenty of water. 
 Keep moving—even if it's cold!  
Regular exercise, at least 30 minutes of moderately intense physical activity every day or most days, will increase your energy level and help keep the pounds off.
Staying active keeps your mind alert and helps to ease that winter blues feeling.
You can build balance and flexibility by practicing regular stretching indoors.
Remember to consult your health care provider prior to starting a physical activity program. 
Improvise lighting to boost your mood                  
Try to spend at least 30 minutes outside every day, if possible.
Increase indoor lighting with regular lamps and fixtures.
The long winter season is just ahead. With a little bit of planning, you can find many ways to truly enjoy it. 
For more information about keeping you and your family healthy this winter season, visit www.highmark.com. 
Dr. Rhonda Johnson is the medical director of health equity and quality services at Highmark Inc. She leads Highmark's efforts to reduce racial and ethnic health care disparities among Highmark members through clinical interventions and improvements in health literacy, language access and health-plan cultural competency.
Filed under: Highmark Tips